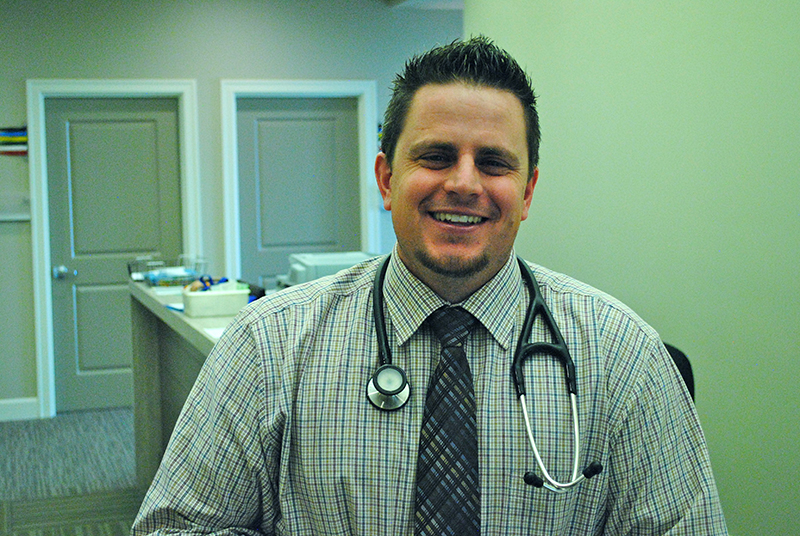 Idaho Falls Physician's Assistant – AJ Jensen, PA-C
In the Idaho Falls medical clinic of Dr. Reed Ward, AJ Jensen provides a variety of medical services in a quiet and comforting manner. Children and their parents that visit the Idaho Falls medical clinic enjoy the calming way AJ treats their children. AJ treats a variety of illness not only with children but with adults as well. AJ brings great qualities and support to Dr. Ward's medical clinic.
Born and raised on a farm in Idaho Falls, AJ attended and graduated from Skyline High School. AJ continued his education at Brigham Young University – Idaho where he earned his Bachelors of Science degree. AJ completed his Physician Assistant studies at Idaho State University which provided an outstanding foundation for his practice in Dr. Ward's Idaho Falls medical clinic.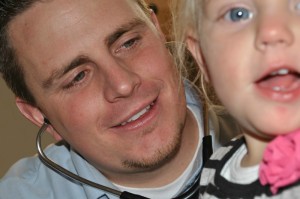 AJ brings nearly 4 years of emergency medicine experience from Eastern Idaho Regional Hospital to the practice of Dr. Reed Ward. He has earned his BLS and ACLS certification and is a member of both the American Academy of Physician Assistants and Idaho Academy of Physician Assistants.
Before joining Dr. Ward's Idaho Falls medical clinic, AJ also worked in the areas of pediatrics, OB/GYN, surgery, internal medicine and psychiatry thus bringing a broad scope of experience to the practice.
As an Idaho Falls Physicians Assistant, providing quality healthcare and helping people return to the activities they like are AJ's core values. He likes making patients feel welcome by being easy to talk to.
As he invited AJ to join his Idaho Falls medical clinic, Dr. Ward says, "People just like being around AJ." He enjoys working as a Physicians Assistant and being part of the healing process with his patients.
Wanting to remain in Idaho Falls, AJ was thrilled to join the practice of Dr. Reed Ward in 2011 at his Idaho Falls medical clinic so he could continue to enjoy Idaho with his family. When not practicing medicine as a Physicians Assistant, AJ enjoys spending time with his wife and three children. His family likes movies, Wii games, and of course, John Deere tractors. When he gets a chance, he likes fly fishing.